Briar McRae
Bachelors Degree in Counselling
Provisional Member New Zealand Association of Counsellors.
Kia Ora koutou! My name is Briar McRae and I have recently graduated with a bachelors degree in counselling (2020). I have a wonderful wee family and we enjoy spending time in nature whether it be tramping or spending time at the beach. I am passionate about working alongside clients as their understanding of themselves grows as well as discovering resources that assist them to navigate this world. It's a rare and wonderful thing to be fully witnessed without judgement, I endeavour to offer a safe, nourishing space in which we can become curious.
I believe relationship is fundamental to the therapeutic process which is why this is the foundation to my work as well as drawing on modalities such as person centred counselling and hakomi.
Mairi Lewis- Smith
Kia ora! I grew up in Coromandel and now live in beautiful Nelson as a registered Art Therapist with ANZACATA (NZ) and CATA (Canada).
Art therapy is a form of psychotherapy that combines psychology, art making, and counselling skills to alleviate stress and improve mental wellbeing. I practice a client-led, strengths-based therapeutic approach to making meaningful art work, and facilitate change to help you resolve challenging emotions, thoughts and behaviours.
I have completed training in supportive therapeutic, crisis, and suicide interventions, including mental health first aid for young people, ASIST, solutions focused therapy, narrative therapy and sand tray therapy. I specialise in working with children and young people and have worked in schools, youth custody and private practice.
I am driven by my passion for the wellbeing of our younger generation and the capacity for art to heal. Art making is creative, expressive, playful, relaxing and cathartic. It is both an accessible and powerful form of symbolic communication through which transformation, learning and healing can take place.
As well as volunteering at Life Linc, I've opened RubbaSoul Studio at Founders Heritage Park to provide a creative therapeutic environment to support local families, and develop mental health, wellbeing and resilience in our children and young people.
Emma Munro
Tēnā koe. My name is Emma (pronouns she/her). I am passionate about working alongside people to support them to grow and face the challenges in their lives. I am currently studying towards a Bachelor of Counselling, and I have spent the last four years working in the social services sector with a multitude of clients. I provide a warm and welcoming space in our sessions where you are safe to talk about the tougher things in life without fear or judgement. We will work together to understand your challenges and move through them. I look forward to meeting you and hearing your story.
Jennifer Montauban
BACouns
Provisional Member NZAC
Born and raised in Aotearoa, and together with my husband we raised four children alongside pressures of business for 26-years. There have been many of life's joys and difficulties, including the recent journey of completing a Bachelor of Counselling in 2020, while adapting to a growing family, teenage challenges, adult children, and grandchildren.
I have counselled clients facing individual and work-place challenges, perinatal depression, relationship issues, family, and various mental health challenges. In 2020 I also worked supporting primary aged children in a counselling role.
I am a Provisional Member registered with New Zealand Association of Counsellors (NZAC) from February 5th 2021, and consistently remain on a learning journey to further my professional development.
My strengths are to provide you with a safe, ethical, and accepting counselling environment, where we can work together around the emotional challenges that have led you to seek counselling support. The work that we can complete together will be a journey of process at your own pace and out of your own awareness.
I draw predominately from a framework of 'solutions focused therapy' helping to explore and draw attention to your strengths, values and experiences that can lead towards solutions, supporting wellbeing. I also work through a trauma informed lens, including CBT (cognitive behaviour therapy) which eyeballs negative thinking patterns to support pathways of cognitive understanding, self-awareness and self-care, to support change.
Amy Aitken
Hey, I'm Amy!!!
I have lived in Nelson for the 3 decades of my life and have decided now is my turn to help the community by becoming a counsellor via NMIT and I am just in my final year.
My approach is pluralistic and I will just follow how you like to run a session using simple questioning. Wellbeing is important and a desire of mine. I also understand chronic pain and eating disorders and is something I am wanting to get into future expertise.
In my own time outside this, I love to be involved in Netball and volunteer my Saturdays on the side of the courts. Otherwise I love to be arty and make handmade cards and do diamond art canvases.
"Healing takes time, and asking for help is  a courageous step."
Rene Cocker
B.App.Soci.sci (Counselling)
Provisional Member New Zealand Association of Counsellors.
Having graduated from Nelson Marlborough Institute of Technology (2018) l am currently following up my New Zealand Association of Counsellors (NZAC) for full membership
I have been back in Nelson, my home town for 9 years after trying a few different fields with a road always leaning towards people and counselling. I aim to provide a space for individuals, groups or couples to hear themselves, maybe for the first time out loud, help them connect to an authentic self and vision of 'what comes next' in our current age of uncertainty.
I am student of Mythology, World Religions and Stories, with a foundation of meeting client(s) with strengths based counselling such as talk therapy to psychoeducational that cultivates awareness of oneself in our social systems and finding our place in it.
Nicola Gibellini
Kia Ora,
Ko Nicola toku ingoa
Hello, my name is Nicola. I believe that each person has their own story which shapes who they are. Through my work, I strive to foster a safe space where clients can tell their story, gain insight into their own strengths, and help them bring about a preferred future.
I hold a Masters Degree in Education, in which I specialised in Counseling and gained with Distinction, a Bachelors Degree in Science and a Diploma of Teaching and Learning.  I am currently working towards provisional membership of NZAC.  I have been actively involved education for over 20 years, in particular working with At Risk Youth and their whanau.
I believe everyone deserves to experience success, that we all have the strength within ourselves to overcome adversity.  It is for this reason I work mainly using a Solution Focused approach, which is different from problem-solving models. The focus is on solution building rather than deficits and the history of the problem.
I am committed to meeting the three principals of the Treaty of Waitangi and endeavour to work in a culturally responsive manner.
I look forward to working with you to imagine a better future and then making it happen!
Maja Samper
Kia Ora, my name is Maja, pronouns- she/ her, I'm a student counsellor at NMIT.
I grew up in Golden Bay and Wellington, and have recently moved to Nelson where I am enjoying being closer to my family and the natural spaces.
It can be daunting to discuss challenging experiences, thoughts and feelings with someone else. As a young woman I have experienced difficulties with mental health including eating disorders, anxiety and depression, and there have been times when I have felt alone in my struggles. Being able to talk to someone outside of your day to day world creates room for objectivity and self-compassion, which can act as a strengthening and motivating experience.
I am eager to collaborate with clients of all walks of life, and can offer a caring and creative environment in which we will work together to help you find paths of navigation on your journey.
Tania White
I'm from rural Ireland and have always felt a deep calling within to be of service to people in a therapeutic way. This has guided me towards being a holistic practitioner which I've over 10 years experience in, primarily in plant medicine and the symbiotic relationship humans have with the natural world. I'm fascinated with how we each move in the world and love hearing about people's journey through life.
Often the noise of the external world can create a disconnect from ourselves and we may not hear our inner wisdom. Holding space in a supportive way can help you explore and navigate through this terrain to a more peaceful, and harmonious place within. The unpacking and unfolding of this process is something I hold very sacred and feel it's an honour to bear witness to.
Currently I am doing a degree in Counselling and loving my time in Nelson.
Aden Smith
Hi there, my name is Aden Smith, in today's world it is becoming harder and harder to feel connected to the people around us and the struggles of our day-to-day life can feel overwhelming and stressful. I believe that through working together in a healthy counselling relationship can help ease some of those worries and can help you to overcome perhaps the harder parts of living in society today. I have been privileged to call Nelson home for most of my life and I am looking forward to giving back to my community and helping people on a more individual level. I bring a rather straight forward realistic approach to counselling, and I am sure that by working together I can help people get back on the path they want to be on.
Carla Zurne
I am a student counsellor at NMIT in the second year of my bachelor of counselling. My working life prior to counselling-study includes over 20 years of experience alongside others as a team member, manager, teacher and support person.
Childhood experiences led me on a journey towards wellness where I experienced support from empathetic individuals who encouraged and influenced positive change in my life. These accounts plus being an older solo parent and a member of the LGBT+ community, have helped me become a knowledgeable and empathetic person who believes I can support others to find joy and make beneficial changes in their lives.
I particularly enjoy working with young adults who struggle fitting in with mainstream society and hope to develop further skills during my training in psycho-educational group work, holistic approaches to health and well-being, and person-centred, solution focused and narrative therapies.
Interested in joining our counselling team?
Staff Team
Dawn Allan
I have lived most of my life here in Nelson, apart from time spent in Auckland in the 1990's, in 1999 I headed overseas for my big OE and ended up working in England. While there a meet a bloke and had a child, in 2003 I travelled home back to Nelson when my baby was 11 weeks old (the best age to travel with baby).  In 2007 my sister in law, asked me to join the Committee at Postnatal Depression Support Network Nelson (now known as Perinatal Support Nelson), this started a new phase in my working life of being involved in the NFP sector.
Working for an NGO not only gives you a chance to work more closely with clients, it allows you to really see that you have made a difference in their lives, it also gives you the opportunity to complete different tasks.
In 2015 I joined the team at Life Linc Nelson as the Administrator and this year I have taken on the role of Operations Manager.
Harriet Denham
I am originally from the UK, moved to New Zealand/Aotearoa in 2003.  
I studied the Diploma of Counselling at NMIT in 2004 and discovered my passion for counselling: a safe space for clients to make sense of their lives, their functioning and to manage their mental health.  
I started working at Life Linc in 2012 while the organization transitioned from telephone counselling to affordable face to face counselling. In the role of Clinical Manager, I am the initial contact with all clients seeking counselling through Life Linc and I match them up with a counsellor.  My role also includes managing the team of 12 counsellors, by providing training and supervision to support them to be the best counsellors they can be. 
I am a mother of 2 girls, 21 and 18 years old. Having a dog means I get my exercise every day. I love dancing, movies, reading and travelling (not that there's a lot of that happening right now!) 
Life Linc Board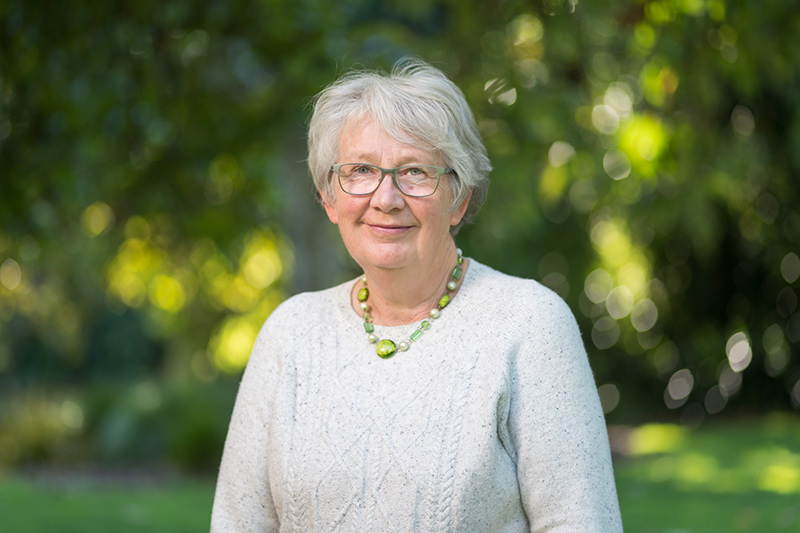 Diana Bartle
I have been a Registered Nurse for more than 40 years. I completed my nursing, Public Health and Occupational Health nursing training in London before spending two years in rural Bangladesh with the Save the Children Fund. This was followed by three years with Oxfam and the British Red Cross in Somalia, where I lived in refugee camps, trained refugees to be health workers and organized feeding centres for malnourished children, before becoming the Community Health Advisor to the Somali Government Refugee Health Unit.
On moving to New Zealand, I worked in occupational health and practice nursing, and taught CPR and First Aid in the community and to health professionals.
I now volunteer with Riding for the Disabled and Citizens Advice Bureau. Together with my position as chair of Life Linc, I see these roles as my ongoing contribution to the health of our community.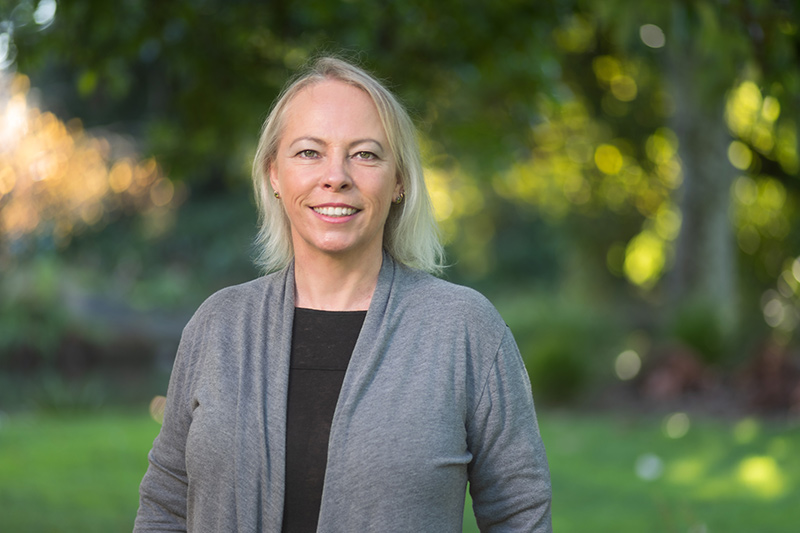 Tracy Wray
Our family moved to New Zealand from South Africa at the beginning of 2017 and settled in Nelson.
My career in finance and administration has spanned thirty years, with roles mostly in the financial services industry.
I obtained my Bachelor of Commerce degree, and then a BCom Honours degree in Business Management (specialising in Financial Management), both through long distance learning. Other qualifications include a Bookkeeping diploma and a diploma in Manager Development.
I joined the Life Linc Board and the finance subcommittee at the beginning of 2018.
I enjoy the cinema and reading books, taking long walks with my dog, and travelling in New Zealand (especially the South Island) and the South Pacific Islands.
Kenn Butler
I fell into the insurance industry following a chance meeting with an inspector from South British insurance, at my fathers' garage and petrol station. This led to a career path spanning 47 years, culminating in the last 15 years as my own boss at Paradise Brokers, providing insurance for both SMEs and corporate businesses in addition to consultancy services.
Having spent so many years in the business of insurance, many enduring relationships and friendships have been created along the way, together with significant amounts of knowledge! I work hard to maintain this personal development whilst enhancing both the industry and fulfilling the needs of clients, particularly in difficult environments.
"He Tangata, He Tangata, he Tangata; it is all about the people and the relationships we create together." My passion for people has informed my life's work, articulated in my book 'Life is Leadership'.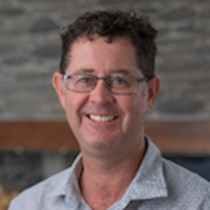 John Hopkins
I wear two hats, one working as a business coach partnering Business Success Partners NZ, and the other as the Retail Operations Manager for Nelson Tasman Hospice. Having owned and operated a number of businesses throughout my career I have extensive experience in all facets of business operations.
In my spare time I enjoy fishing, scuba diving, motorbike riding and spending time with my family.
What Life Linc does is so important. This is the reason why I joined the board.
Brigid Moffat
I am from Nelson and after extensive travel have been back living in Nelson for 20 years with my family. I am a special needs teacher and currently work at Maitai school as a Specialist Teacher Outreach Service, where I support schools and students in their local primary school. I have a strong sense of equity and believe that every child has a right to an education, and with the correct support structures in place, they can gain a sense of achievement and belonging.
I sat on the Board at Enner Glynn School for 6 years and found the experience enjoyable and stimulating. Doing voluntary work is important to me as I like to give back to the community, in a way that best suits my skill set. My family life keeps me busy and active – my current favourite is weekend walks up the Brook Waimārama Sanctuary.
Life Linc is a valuable resource for the Nelson/Tasman region to provide accessible counselling for the community and I am proud to be a part of such a dedicated team.
Mitchell Friend
I grew up in Nelson and have recently moved back after a full on five years studying in Dunedin. Whilst in Dunedin I studied law, politics, philosophy, and economics. I am currently practicing as a criminal and family lawyer at Zindels Barristers and Solicitors.
I believe Life Linc provides a very important service to our most vulnerable people. The organisation makes engaging with quality counselling a reality for many who previously went without. In today's fast paced and uncertain world, maintaining your mental health has become more essential than ever.
I am proud to be a part of an organisation that is trying to make the world a better place.
Join our Board
Places come up on our Board from time to time. Please email our manager if you would like to know more on [email protected]