Briar McRae
Bachelors Degree in Counselling
Provisional Member New Zealand Association of Counsellors.
Kia Ora koutou! My name is Briar McRae and I have recently graduated with a bachelors degree in counselling (2020). I have a wonderful wee family and we enjoy spending time in nature whether it be tramping or spending time at the beach. I am passionate about working alongside clients as their understanding of themselves grows as well as discovering resources that assist them to navigate this world. It's a rare and wonderful thing to be fully witnessed without judgement, I endeavour to offer a safe, nourishing space in which we can become curious.
I believe relationship is fundamental to the therapeutic process which is why this is the foundation to my work as well as drawing on modalities such as person centred counselling and hakomi.
Gianluca Gatto
I'm Gianluca, I'm Italian from Venice and I've been in sunny Nelson since 2012. I grew up in a multicultural environment that led me to appreciate different and new narratives. I like reading a good book, playing some music and I love stargazing the majestic sky of New Zealand.
As a counsellor, I offer a friendly and safe space to explore yourself and for self-development. I like to work with adults and young adults, pursuing our unique path for change and growth.
I work through the lens of Coherence Therapy, integrating a Person-Centred style and Motivational Interviewing language.
Every challenge in the counselling room is also a challenge for me: to learn from our hidden strengths and new enlightening way to feel and think about our lives.
I do believe that raising our own self-awareness brings us to a successful life, where we are able to deal with every challenge and we have full agency over our decisions.
Mairi Lewis- Smith
Kia ora! I grew up in Coromandel and now live in beautiful Nelson as a registered Art Therapist with ANZACATA (NZ) and CATA (Canada).
Art therapy is a form of psychotherapy that combines psychology, art making, and counselling skills to alleviate stress and improve mental wellbeing. I practice a client-led, strengths-based therapeutic approach to making meaningful art work, and facilitate change to help you resolve challenging emotions, thoughts and behaviours.
I have completed training in supportive therapeutic, crisis, and suicide interventions, including mental health first aid for young people, ASIST, solutions focused therapy, narrative therapy and sand tray therapy. I specialise in working with children and young people and have worked in schools, youth custody and private practice.
I am driven by my passion for the wellbeing of our younger generation and the capacity for art to heal. Art making is creative, expressive, playful, relaxing and cathartic. It is both an accessible and powerful form of symbolic communication through which transformation, learning and healing can take place.
As well as volunteering at Life Linc, I've opened RubbaSoul Studio at Founders Heritage Park to provide a creative therapeutic environment to support local families, and develop mental health, wellbeing and resilience in our children and young people.
Emma Munro
Tēnā koe. My name is Emma (pronouns she/her). I am passionate about working alongside people to support them to grow and face the challenges in their lives. I am currently studying towards a Bachelor of Counselling, and I have spent the last four years working in the social services sector with a multitude of clients. I provide a warm and welcoming space in our sessions where you are safe to talk about the tougher things in life without fear or judgement. We will work together to understand your challenges and move through them. I look forward to meeting you and hearing your story.
Ben Pointer
Sometimes life can be challenging often making us feel lonely and isolated, even from those closest to us. I believe counselling can offer a new perspective and provide strategies to move towards the life you want to lead.
I feel privileged to work with people who find themselves struggling. I aim to listen and support individuals as we navigate life's challenges as a team. I bring a compassionate coaching style developing skills to help people move towards a rich, full and meaningful life.
Velia Chambers (nee Ciminiello)
B.App.Soci.sci (Counselling) December 2020
NZAC Provisional Member, February 2021
Hi, my name is Velia, and I invite you to view a snapshot of myself and my professional counselling practice. I am a Nelson born Italian Pakeha, and after raising 3 sons to adulthood with my husband, I embarked on a Counselling degree to pursue my passion of helping others navigate the ebb and flow in their lives.
I have an infinity for maternal mental health and spent 3 years with Perinatal Support Nelson holding a student counsellor role. My scope of practice encompasses supporting clients in managing Perinatal distress, Stress, Anxiety, and Depression.
I believe my naturally warm, down to earth nature with sprinkles of humour helps secure a sound therapeutic relationship with my clients. I hold a person centered perspective shared with the Maori wellbeing model  Te Whare Tapa Wha, to take a holistic view in both understanding and responding to each individual clients needs.
I strive to work in a way that honors my commitment and responsibilities to Te Tiriti o Waitangi and Tangata   Whenua. The Therapeutic counselling relationship plays the crucial role in helping bring about positive change for clients. Counselling offers an opportunity to explore uncharted parts of self where you will gain insight and develop self-compassion.
Jennifer Montauban
BACouns
Provisional Member NZAC
Born and raised in Aotearoa, and together with my husband we raised four children alongside pressures of business for 26-years. There have been many of life's joys and difficulties, including the recent journey of completing a Bachelor of Counselling in 2020, while adapting to a growing family, teenage challenges, adult children, and grandchildren.
I have counselled clients facing individual and work-place challenges, perinatal depression, relationship issues, family, and various mental health challenges. In 2020 I also worked supporting primary aged children in a counselling role.
I am a Provisional Member registered with New Zealand Association of Counsellors (NZAC) from February 5th 2021, and consistently remain on a learning journey to further my professional development.
My strengths are to provide you with a safe, ethical, and accepting counselling environment, where we can work together around the emotional challenges that have led you to seek counselling support. The work that we can complete together will be a journey of process at your own pace and out of your own awareness.
I draw predominately from a framework of 'solutions focused therapy' helping to explore and draw attention to your strengths, values and experiences that can lead towards solutions, supporting wellbeing. I also work through a trauma informed lens, including CBT (cognitive behaviour therapy) which eyeballs negative thinking patterns to support pathways of cognitive understanding, self-awareness and self-care, to support change.
Amy Aitken
Hey, I'm Amy!!!
I have lived in Nelson for the 3 decades of my life and have decided now is my turn to help the community by becoming a counsellor via NMIT and I am just in my final year.
My approach is pluralistic and I will just follow how you like to run a session using simple questioning. Wellbeing is important and a desire of mine. I also understand chronic pain and eating disorders and is something I am wanting to get into future expertise.
In my own time outside this, I love to be involved in Netball and volunteer my Saturdays on the side of the courts. Otherwise I love to be arty and make handmade cards and do diamond art canvases.
"Healing takes time, and asking for help is  a courageous step."
Rene Cocker
B.App.Soci.sci (Counselling)
Provisional Member New Zealand Association of Counsellors.
Having graduated from Nelson Marlborough Institute of Technology (2018) l am currently following up my New Zealand Association of Counsellors (NZAC) for full membership
I have been back in Nelson, my home town for 9 years after trying a few different fields with a road always leaning towards people and counselling. I aim to provide a space for individuals, groups or couples to hear themselves, maybe for the first time out loud, help them connect to an authentic self and vision of 'what comes next' in our current age of uncertainty.
I am student of Mythology, World Religions and Stories, with a foundation of meeting client(s) with strengths based counselling such as talk therapy to psychoeducational that cultivates awareness of oneself in our social systems and finding our place in it.
Natalie Meijer
My passion and strengths lie in assisting people to make positive steps to take back mastery of their health and wellbeing and move towards their greatest potential.  I take a holistic, creative and heart centred approach to the process, meeting you where you are at and walking side by side with you to a brighter and joyful place within yourself and your world.
My focus is on supporting you to build and strengthen your own resources inside yourself.  Empowering you to grow your own awareness to understand yourself and the root causes of the presenting challenges.  Together we work towards growing your resilience and capacity to ride the wave.
I trained in Sydney Australia as a Holistic Counsellor and life coach in 2000-2002 and currently I am finishing up the last 6 months at the Metavision Institute, Australia a Postgraduate Holistic Counselling and Psychotherapy Diploma which has its roots in Daoism, Jungian psychology and Anthrosophy.
Alongside Life Linc I work internationally with the organization She is Now which engages educational programs and retreats for women.  I also run regular workshops and classes in mindfulness movement. You can find more out about my work at  www.heartwisdom.co.nz.
Interested in joining our counselling team?
Staff Team
Dawn Allan
I have lived most of my life here in Nelson, apart from time spent in Auckland in the 1990's, in 1999 I headed overseas for my big OE and ended up working in England. While there a meet a bloke and had a child, in 2003 I travelled home back to Nelson when my baby was 11 weeks old (the best age to travel with baby).  In 2007 my sister in law, asked me to join the Committee at Postnatal Depression Support Network Nelson (now known as Perinatal Support Nelson), this started a new phase in my working life of being involved in the NFP sector.
Working for an NGO not only gives you a chance to work more closely with clients, it allows you to really see that you have made a difference in their lives, it also gives you the opportunity to complete different tasks.
In 2015 I joined the team at Life Linc Nelson as the Administrator and this year I have taken on the role of Operations Manager.
Harriet Denham
I am originally from the UK, moved to New Zealand/Aotearoa in 2003.  
I studied the Diploma of Counselling at NMIT in 2004 and discovered my passion for counselling: a safe space for clients to make sense of their lives, their functioning and to manage their mental health.  
I started working at Life Linc in 2012 while the organization transitioned from telephone counselling to affordable face to face counselling. In the role of Clinical Manager, I am the initial contact with all clients seeking counselling through Life Linc and I match them up with a counsellor.  My role also includes managing the team of 12 counsellors, by providing training and supervision to support them to be the best counsellors they can be. 
I am a mother of 2 girls, 21 and 18 years old. Having a dog means I get my exercise every day. I love dancing, movies, reading and travelling (not that there's a lot of that happening right now!) 
Life Linc Board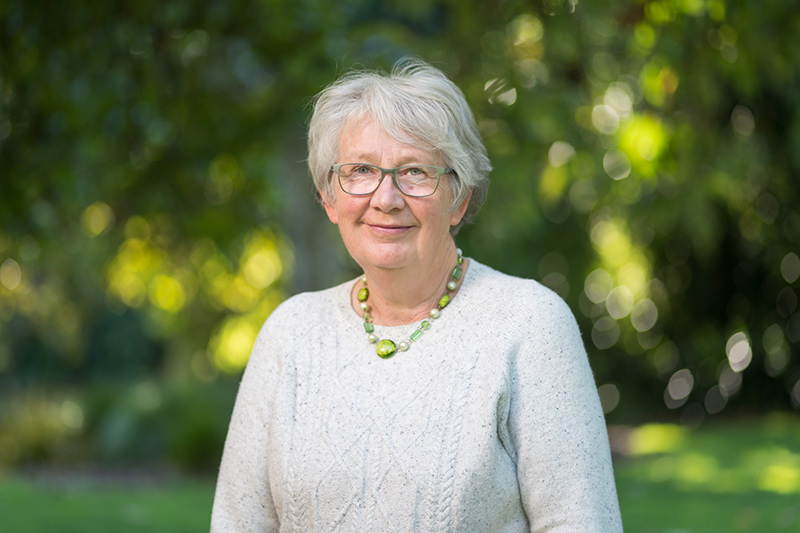 Diana Bartle
I have been a Registered Nurse for more than 40 years. I completed my nursing, Public Health and Occupational Health nursing training in London before spending two years in rural Bangladesh with the Save the Children Fund. This was followed by three years with Oxfam and the British Red Cross in Somalia, where I lived in refugee camps, trained refugees to be health workers and organized feeding centres for malnourished children, before becoming the Community Health Advisor to the Somali Government Refugee Health Unit.
On moving to New Zealand, I worked in occupational health and practice nursing, and taught CPR and First Aid in the community and to health professionals.
I now volunteer with Riding for the Disabled and Citizens Advice Bureau. Together with my position as chair of Life Linc, I see these roles as my ongoing contribution to the health of our community.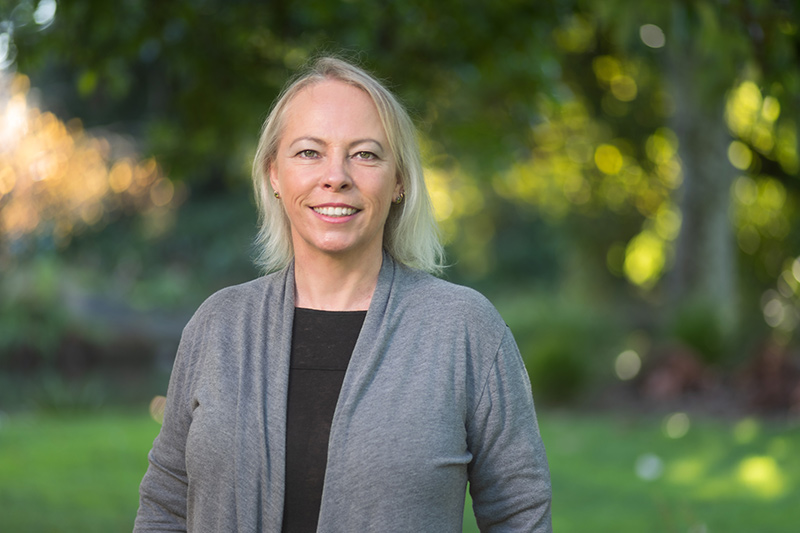 Tracy Wray
Our family moved to New Zealand from South Africa at the beginning of 2017 and settled in Nelson.
My career in finance and administration has spanned thirty years, with roles mostly in the financial services industry.
I obtained my Bachelor of Commerce degree, and then a BCom Honours degree in Business Management (specialising in Financial Management), both through long distance learning. Other qualifications include a Bookkeeping diploma and a diploma in Manager Development.
I joined the Life Linc Board and the finance subcommittee at the beginning of 2018.
I enjoy the cinema and reading books, taking long walks with my dog, and travelling in New Zealand (especially the South Island) and the South Pacific Islands.
Jeremy Callander
I am a lawyer, specialising in trusts, estates, succession and most if not all of the other legalities that tend to attach themselves to the latter stages of human existence. Outside of the office, I enjoy music, hunting, fishing and spending time with my family and friends. I am painfully pragmatic, with a black, deadpan sense of humour that revels in finding joviality in the most inappropriate and awkward of contexts.
Surprisingly perhaps, I think that Life Linc provides a fantastic and much needed service to the people of the Nelson and Tasman regions. Furthermore, I am beginning to fear that long term exposure to Life Linc may even prove to cultivate within me a genuine empathy for the emotional, spiritual and existential suffering of other human beings.
Kenn Butler
I fell into the insurance industry following a chance meeting with an inspector from South British insurance, at my fathers' garage and petrol station. This led to a career path spanning 47 years, culminating in the last 15 years as my own boss at Paradise Brokers, providing insurance for both SMEs and corporate businesses in addition to consultancy services.
Having spent so many years in the business of insurance, many enduring relationships and friendships have been created along the way, together with significant amounts of knowledge! I work hard to maintain this personal development whilst enhancing both the industry and fulfilling the needs of clients, particularly in difficult environments.
"He Tangata, He Tangata, he Tangata; it is all about the people and the relationships we create together." My passion for people has informed my life's work, articulated in my book 'Life is Leadership'.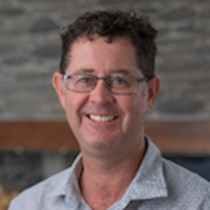 John Hopkins
I wear two hats, one working as a business coach partnering Business Success Partners NZ, and the other as the Retail Operations Manager for Nelson Tasman Hospice. Having owned and operated a number of businesses throughout my career I have extensive experience in all facets of business operations.
In my spare time I enjoy fishing, scuba diving, motorbike riding and spending time with my family.
What Life Linc does is so important. This is the reason why I joined the board.
Join our Board
Places come up on our Board from time to time. Please email our manager if you would like to know more on [email protected]