Jean Le Masurier
B.App.Soci.sci (Counselling)
I work with individuals, couples and small therapeutic groups.
My approach for working with clients is one of a non assuming position. I trust that given space and respect an individual will develop a greater and more personal cultural understanding of themselves. I work person centred, psychodynamic, and will draw on cognitive behavioural therapy (CBT) approaches depending on my clients needs at the time.
I started with Lifeline/lifelinc 10 years ago initially as a telephone counsellor. I have been working f2f for the past 9 years.
I have a Counselling degree (Applied Social Science, Counselling).
I am originally from Jersey (Channel Islands) but have spent the last 30 years living in various countries. I immigrated to Nelson 15 years ago with my partner and two young children.
Nancy Wilson
B.App.Soci.sci (Counselling) MNZAC (Prov)
I am a mature and conscientious counsellor experienced in working with a wide range of clients. I work from the heart with individuals and couples, whilst retaining an objective and flexible approach in how to be of assistance to them. I work alongside my clients with a respectful, collaborative stance guided by a psychodynamic approach (which means we make links to how you are today with your experiences of childhood). I am friendly, and comfortable working and communicating with people from all backgrounds. My areas of experience are anxiety, depression, abuse, trauma, addictions, relationship and sexual problems and the LGBTQ+ community.
Georgina Pattullo
BA, B.App.Soci.sci (Counselling) MNZAC (Prov) MAANZPA (Assoc)
I enjoy working with individuals (including adolescents) and couples. I have a degree in Social Science with a Counselling major, and am in my 8th year of psychodrama training. This on-going, strength-based training helps me work alongside clients to come up with creative solutions to whatever they are working with.
My work is supported by different trainings including: Imago Relationship Therapy, Child Inclusive Therapy, yoga, mindfulness and body centred therapies, together with an increasing understanding of Neurobiology. I also draw on my own life experiences as small business operator, long term partner and mother of 3 teenagers.
Mark Peart
B.App.Soci.sci (Counselling) MNZAC (Full)
I prefer to work in a Pluralistic and Holistic way, drawing on many forms of therapy that fit the client and often are client generated, thus being more potent for change and well-being offering a real meaning to the therapeutic process. I believe in trusting my own intuition when counselling.
For myself, being a counsellor is a huge privilege, to be able to share in another's life. Rather than sit behind certificates and degrees, note pads and pens, I prefer to find a genuine connection. Utilising a pluralistic counselling approach, I draw on many different therapeutic modalities, but utilise the skill set, experience and qualities of the person I am working with to inform myself of what may be the best counselling skills to use. I believe everyone has their own particular answers and ways of healing and growth, everyone is unique.
Jo Chapple
B.App.Soci.sci (Counselling) MNZAC (Full)
I have lived in the beautiful Nelson/Tasman area for 24 years where my husband and I have raised our three now adult daughters.
I provide counselling that is confidential and respectful, offering a space where clients are free to talk openly about what is troubling them.
I consider it a privilege to be able to work with individuals wanting to address their struggles with anxiety, depression, grief and low self-esteem. I work with people who are wanting to understand themselves better or are seeking to change patterns of thinking that may be identified as unhelpful. I promote self-efficacy, self-awareness as well as giving support to couples and individuals in establishing and maintaining healthy interactions with others.
The modes of counselling I use are Person Centred along with Cognitive Behavioural Therapy (CBT), Solution Focussed (SFT) and I work with couples offering skills to discover and maintain effective life-long communication.
I graduated in 2015, from Nelson Marlborough Institute of Technology with a Bachelor of Applied Social Science in Counselling and belong to New Zealand Association of Counsellors (NZAC) as a provisional member (since 2015).
Trish Watson
B.App.Soci.sci (Counselling) MNZAC (Prov)
I enjoy working with a diverse range of people and have a special interest in mental health; sexual abuse, support, and healing. I also support and welcome couples. I offer strategies to bring positive changes in your life, to allow you to live life to the fullest. Alongside volunteering at Life Linc, I work for SASH Nelson. I graduated in 2014.
Helen Williams
B.App.Soci.sci (Counselling) MNZAC (Prov)
My approach is a sensitive balance of support and challenge to enable growth and change. It is broadly relational which means I am interested in a person's way of relating to others as a way to understand themselves. I work from a pluralistic approach drawing mainly from Humanistic theories where the emphasis is on self-development working in the 'here and now', thinking about your feelings and taking responsibility for your thoughts and actions.
As well as working at Life Linc I currently practice from a Medical Centre where I have experience working with individuals, couples and families. I have a private practice and work for Perinatal Support, facilitating therapeutic/educational groups for mothers. I am a provisional member of the NZAC.
Emillee McRitchie
Tena koutou katoa. I am passionate about helping clients to explore and become their most authentic selves. My approach is pluralistic, valuing the unique needs of the individual and allowing for the use of a range of techniques. I very much believe in a holistic approach to wellbeing and especially enjoy integrating mindfulness and creativity into my practice. My hope is that I am able to help my clients find the courage to take their place in the world. I am currently in my final year of my Bachelor of Counselling.
Reba Safko
No matter what you've been through or what pain you carry, there is an innate healing and transformative capacity within you. I offer a space that is affirming, compassionate, and undoing of aloneness, so that this inner drive can come forward to do its magic. I would be honoured to support you in your journey.
I came to working as a counsellor from a life-long fascination and passion for understanding what supports human flourishing, as well as my own experiences of healing from childhood trauma. Understanding how oppression impacts wellbeing is particularly important to me in my work, along with special interest in serving LGBTQ+/queer people, (including trans and non-binary people), non-monogamous people, highly sensitive (HSP) and gifted people, neurodivergent people, teens & young adults.
I'm currently doing a Bachelor of Counselling through NMIT and training in AEDP (Accelerated Experiential Dynamic Psychotherapy) through the AEDP Institute.
Interested in joining our counselling team?
Staff Team
Alice Robin
A background in furniture design, small business management, community music and French has given me a passion for problem solving and bringing diverse people together for a common purpose. I also have a keen interest in sustainability and the creative meeting point of different cultures. Three years of group therapy in my mid-thirties showed me that change and growth is both possible and desirable, and that care and support between people is essential. I am grateful to be able to draw on all these experiences in my work here at Life Linc.
I moved to Nelson from England with my family in 2012. My partner and I founded The Community Choir at The Boathouse in 2013 and our daughter has become a Kiwi!
Louise Trevathan
I am committed to empowering people to reach their full potential. I come with experience working as a person centred counsellor with a MNZAC registration, using a body centred psychotherapeutic model (Hakomi). My background includes mental health, clinical management, and various counselling roles. I was fortunate to spend my early parenting years in the Pacific raising my four children and enjoying the diverse cultures I was privileged to be welcomed into. It is a pleasure to work alongside our talented group of counsellors to be able to provide a quality service.
Life Linc Board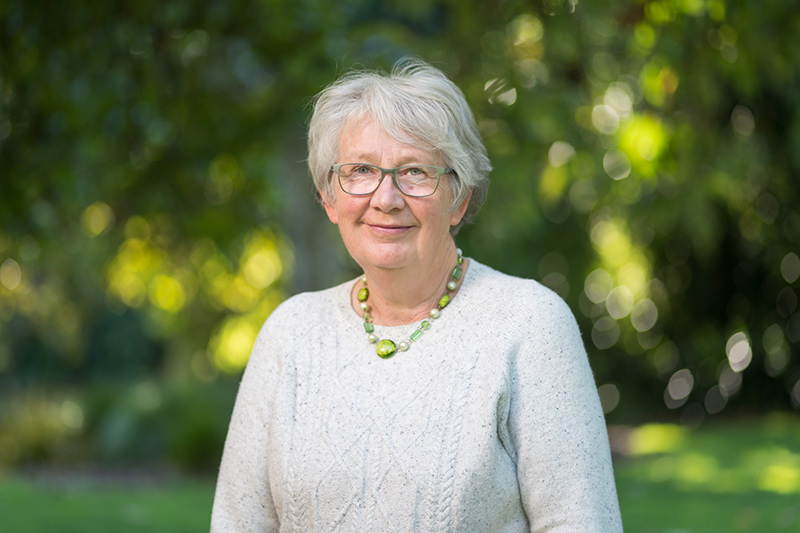 Diana Bartle
I have been a Registered Nurse for more than 40 years. I completed my nursing, Public Health and Occupational Health nursing training in London before spending two years in rural Bangladesh with the Save the Children Fund. This was followed by three years with Oxfam and the British Red Cross in Somalia, where I lived in refugee camps, trained refugees to be health workers and organized feeding centres for malnourished children, before becoming the Community Health Advisor to the Somali Government Refugee Health Unit.
On moving to New Zealand, I worked in occupational health and practice nursing, and taught CPR and First Aid in the community and to health professionals.
I now volunteer with Riding for the Disabled and Citizens Advice Bureau. Together with my position as chair of Life Linc, I see these roles as my ongoing contribution to the health of our community.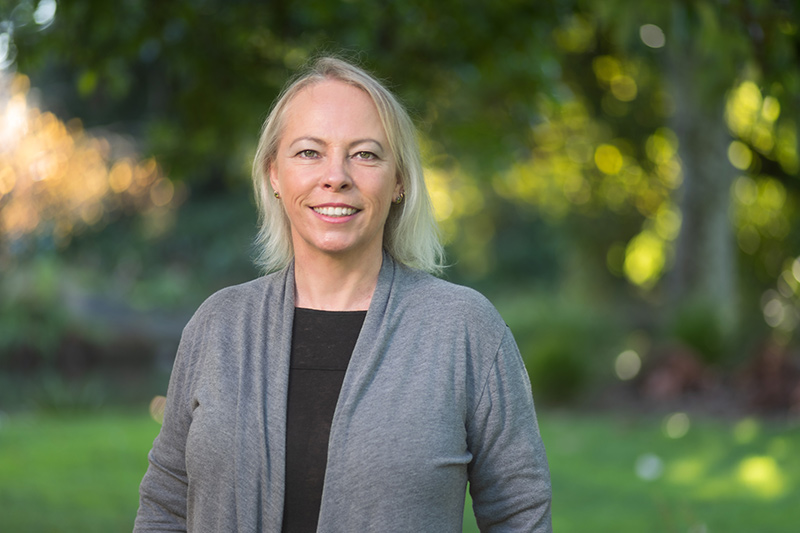 Tracy Wray
Our family moved to New Zealand from South Africa at the beginning of 2017 and settled in Nelson.
My career in finance and administration has spanned thirty years, with roles mostly in the financial services industry.
I obtained my Bachelor of Commerce degree, and then a BCom Honours degree in Business Management (specialising in Financial Management), both through long distance learning. Other qualifications include a Bookkeeping diploma and a diploma in Manager Development.
I joined the Life Linc Board and the finance subcommittee at the beginning of 2018.
I enjoy the cinema and reading books, taking long walks with my dog, and travelling in New Zealand (especially the South Island) and the South Pacific Islands.
Jeremy Callander
I am a lawyer, specialising in trusts, estates, succession and most if not all of the other legalities that tend to attach themselves to the latter stages of human existence. Outside of the office, I enjoy music, hunting, fishing and spending time with my family and friends. I am painfully pragmatic, with a black, deadpan sense of humour that revels in finding joviality in the most inappropriate and awkward of contexts.
Surprisingly perhaps, I think that Life Linc provides a fantastic and much needed service to the people of the Nelson and Tasman regions. Furthermore, I am beginning to fear that long term exposure to Life Linc may even prove to cultivate within me a genuine empathy for the emotional, spiritual and existential suffering of other human beings.
Kenn Butler
I fell into the insurance industry following a chance meeting with an inspector from South British insurance, at my fathers' garage and petrol station. This led to a career path spanning 47 years, culminating in the last 15 years as my own boss at Paradise Brokers, providing insurance for both SMEs and corporate businesses in addition to consultancy services.
Having spent so many years in the business of insurance, many enduring relationships and friendships have been created along the way, together with significant amounts of knowledge! I work hard to maintain this personal development whilst enhancing both the industry and fulfilling the needs of clients, particularly in difficult environments.
"He Tangata, He Tangata, he Tangata; it is all about the people and the relationships we create together." My passion for people has informed my life's work, articulated in my book 'Life is Leadership'.
Suzy Mitchell
I have been working within the Community for the past 2 years in a senior management role with a region that covers the South Island. My role involves working with volunteers and community groups to provide health focused solutions. I have a background in project and relationship manager having worked previously in the Education and Banking sectors.
Outside of the office, I enjoy spending time with family and friends, travelling, walking, playing sports and keeping active. I'm currently learning how to play to the guitar and taking pottery classes as a creative outlet. My biggest passion is my beautiful dog who is a gigantic 40 kg golden retriever Samoyed
Join our Board
Places come up on our Board from time to time. Please email our chairperson Diana Bartle if you would like to know more on [email protected]